EBL Group – Roofing, Construction & Insurance Repairs
We provide a wide range of services including Construction, Development, Insurance work and Roofing. We have been successfully trading for over 30 years and have a strong customer base throughout the North West. We also operate nationally for blue-chip companies.
EBL offer customers the reassurance that they are dealing with a fully insured reputable company with trained operatives who work to the latest Health & Safety procedures.
We have a common goal of excellence and we achieve this by constant improvement in every aspect of the company's activities: Development, Quality, Production, Engineering, Service & Administration. We have been awarded many accreditations, achievements and are proud of our innovations and especially our people.
EBL achieves continuous growth through customer satisfaction and investment in modern equipment and machinery that ensures that we are at the leading edge of technological advancements in the construction industry.
Roofing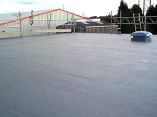 We provide all types of Commercial and Industrial Roofing and Cladding, plus replacement of asbestos fibre cement, profiled metal sheeting, modern flat panel systems, overlays, etc. We also specialise in warehouse roofing, including both refurbishment and new build projects. Read more about our roofing services
Construction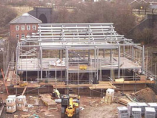 The Construction division of the EBL Group is able to tackle a broad range of construction projects, whether it's a school refurbishment project, the complete restoration of a Grade 2 listed ancestral hall or the creation of high-quality, low-cost houses and apartments for contemporary living. Read more about our construction services
Insurance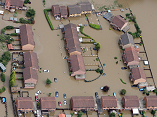 Home Insurance Repairs are the prime activity of the Insurance division of EBL Group. If you need repairs due to storm, flood, fire, subsidence, escape of water, malicious or accidental damage or any other causes, then contact us. Read more about our insurance services

Learn more about EBL
Please ring us for any more information, for testimonials or to discuss your building needs.